Spring is almost upon us. We are about to Spring forward again, which means nice long sunny afternoons! A great time to take a drive with that special someone and enjoy the day.

I hope our newsletter finds you well and off to a great 2013!
Happy Motoring!
Phil Bell
So Cal Performance
HIGH PRICES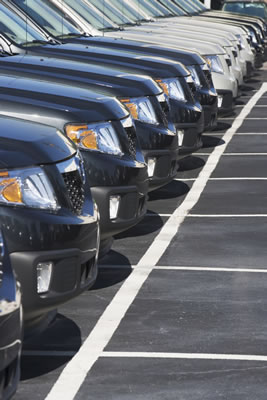 New car sales in 2012 were up about 25% over 2011. Automobile manufacturers have much less inventory sitting, awaiting franchise dealers orders. This is good news for the manufacturers and their franchise dealers but what about consumers? No, not so much. This means less discounting by the dealers to their customers. Also long waits for a special order vehicle equipped "just right" for you. The manufacturers have also reduced the margins on their products to the franchise dealers. Previously you might see $2,000 to $3,000 difference between the window sticker and the invoice from the manufacturer to the dealer. Now $500 to $700 is common.

Used car sales in 2012 were up 5%. Not much compared to the new car sales figures. But prices paid for those cars are increasing rapidly. It is the old story of supply and demand. Since the Great Recession, many car makers have stopped leasing. This puts a fewer 2 to 3 year old cars on the market that are lease returns. Because of Cash for Clunkers and Hurricane Sandy, fewer used cars are available. As we are in the market daily we have seen a rapid increase in the price of good, used cars that are 2 to 5 years old. On some makes and models were are seeing the wholesale price paid by other dealers as much as the retail price for the car.
CAR OF THE MONTH
Here is one our newest additions to our small inventory of cars. This is a 2012 Honda Civic LX. 4 door convenience. Only 4800 miles. 1 owner car, clean Carfax report. Finished in silver with gray interior. Well equipped with AM/FM/CD player, economical 4 cylinder engine mated to a 5 speed automatic transmission. EPA freeway is 39 MPG. A very comfortable and roomy car. Has the space of the previous Honda Accord with better mileage. Has an ECON setting which improves you mileage. If an economical, fun car that has Honda reliability is on your list, come drive this car!